Vakantiepark De Twee Bruggen
De natuurlijke omgeving van de Achterhoek maakt het vakantiepark bij uitstek geschikt om te ontspannen. Gezellig met vrienden, lekker met zijn tweeën of met het hele gezin. De speeltuin, het zwembad én het animatieteam maken het park kindvriendelijk.
Vakantiepark De Twee Bruggen, gelegen midden in de Achterhoek, biedt alle faciliteiten en mogelijkheden voor een comfortabele en luxe vakantie. Op onze camping kunt u het gehele jaar kamperen. Daarnaast kunt u verblijven in een comfortabele bungalow, lodgetent, mobile met centrale verwarming of chaletboerderij met sauna. U kunt het zo luxe maken zoals u zelf wilt.
Location
Reviews
Read the experiences of other visitors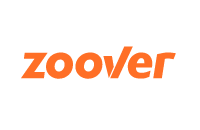 Curious what others thought of this location? Read the experiences of previous guests.
View all reviews on zoover